The main initiatives 2017 東京2020大会に向けた主な取組について(英語版)(平成29年度)
The main initiatives 2017
Sri Lankan Festival 2017 【24th to 25th, Jun 2017】
2017 Sri Lankan Festival held at Yoyogi Park in Tokyo.
Sammu City promoted their activities until now between Sri Lanka.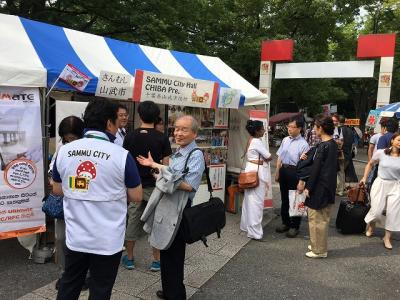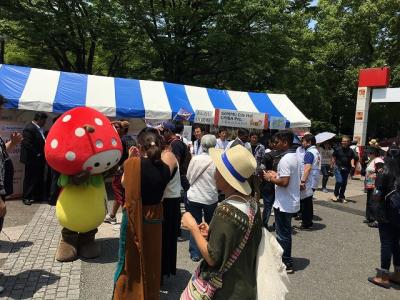 Sri Lanka Nippon Educational and Cultural Center (SNECC) visited Sammu City 【27th to 28th, Jun 2017】
Seven members arrived from SNECC. (including 2 university students and 2 high school students) SNECC is one of the visited place at Youths Exchange Program between Sri Lanka and Sammu City.
The members visit fire station and garbage plant and other places.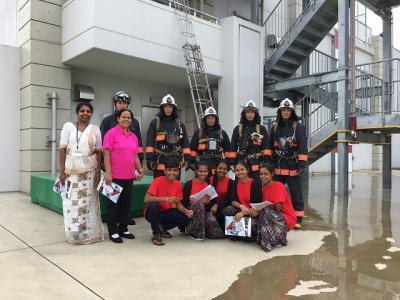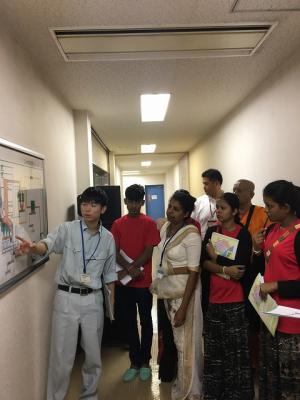 Sri Lankan Judo athlete visited to Sammu City 【17th, Jul 2017】
Ministry of Foreign Affairs in Japan invited Mr. Chamara Nuwan Dharmawardhana (who has selected for Rio Olympic), Sri Lankan Judo athlete to Japan under the program the sports for tomorrow and the Projects for Sports Diplomacy Enhancements. He has visited the Sammu City and inspected some places, which are subjected to use as preliminary Camps on 2020 Tokyo Olympic. (Sambu no mori Martial Art Gymnasium, (Judo Ground) Naruto General Sports Park).
After the inspecting, discussed with the Mayor at the Sammu City.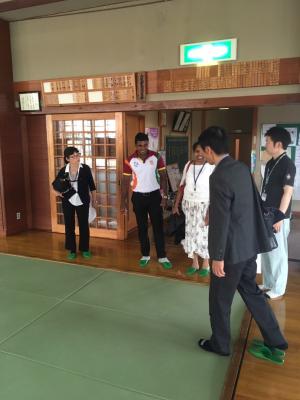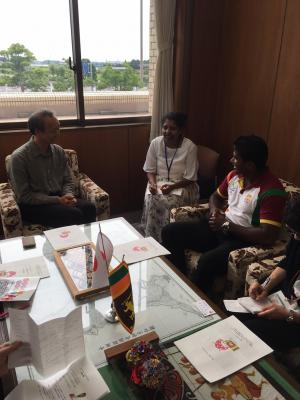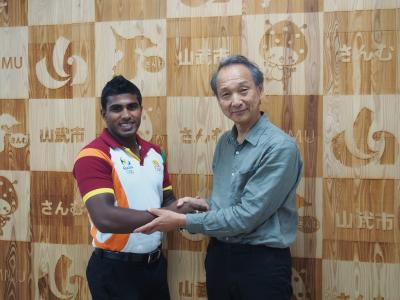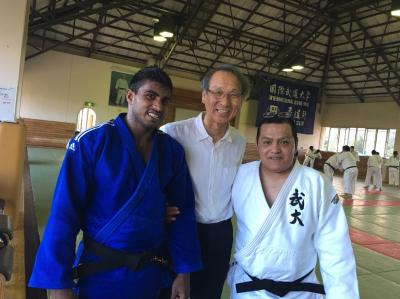 Exchange program of youths between Sammu City and Sri Lanka Sending and inviting students
(according to basic agreement)
The program to send youths to Sri Lanka from Japan 【23rd to 31st, Jul 2017】
From 23rd to 31st, July 2017 (7 nights and 9 days)
8 students who go to junior high schools and high schools in Sammu City
Visiting: Embassy of Japan, Ministry of Sports, Ministry of Education, Parliament, JICA volunteers' activities, Japanese Companies, Visited to the local schools and conduct the exchange programs with students, World Heritage Sights, and SNECC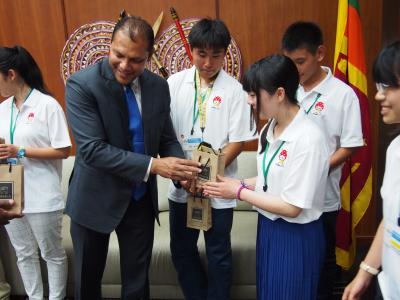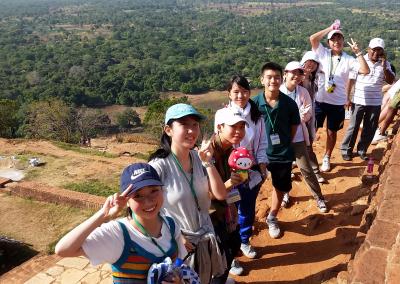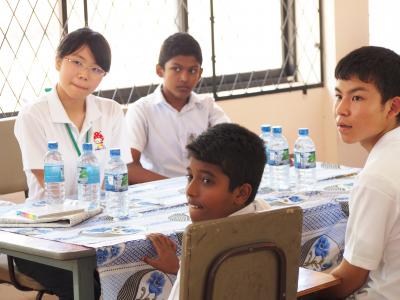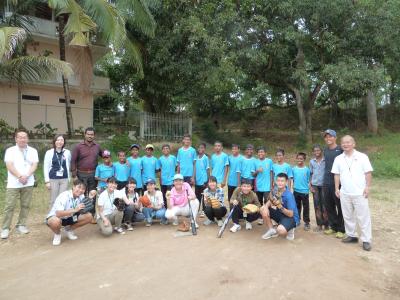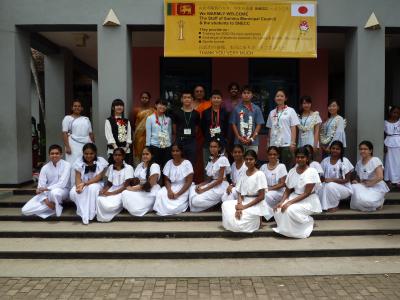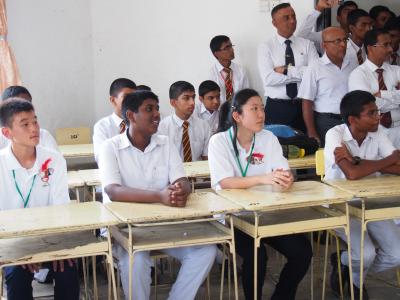 The program to invite youths from Sri Lanka 【16th to 23rd, Oct 2017】
From 16th to 23rd, October 2017
Two Sri Lankan national high school students
Visiting:Local Junior High School, Exchange with athletics club, Embassy of Sri Lanka, Homestay, etc.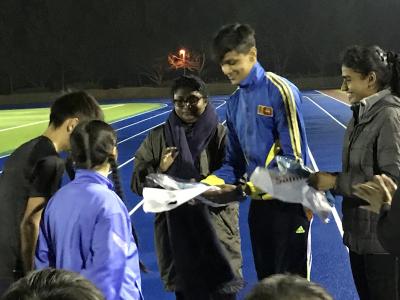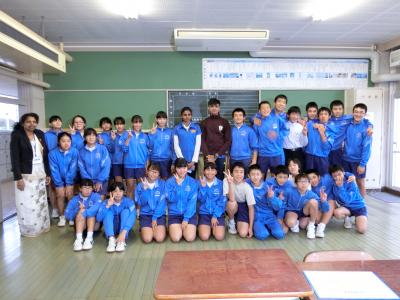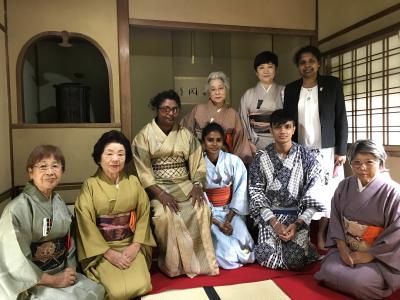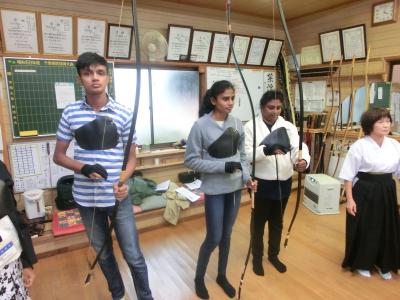 Exchange program in 2017 【29th to 30th, Jul2017】
Invited JICA trainees and students who are visiting Japan from Sri Lanka to Sammu City.
Homestay, Cultural Exchange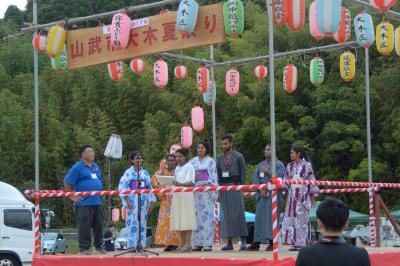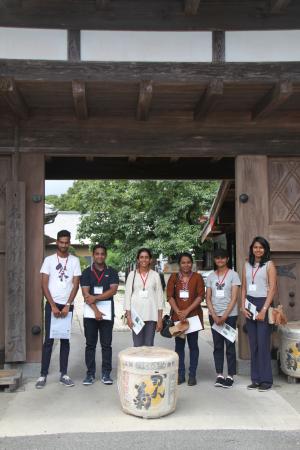 The Flag Tour for Tokyo 2020 Olympics and Paralympics 【23rd to 24th, Aug 2017】
The Olympic Flag and Paralympic Flag is going around the Japan.
These flags were come and displayed at front entrance of city office for 2 days.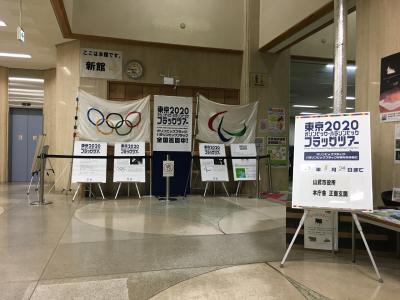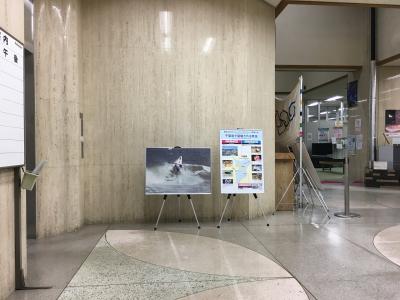 OMOTENASHI CHIBA Project in Kujukuri and Sotobo ~Beach☆Clean☆Campaign for Tokyo 2020~
【3rd, Sep 2017】
Cleaned the beach at Motosuka Beach in Sammu City to liven up a mood of the hospitality for 2020. (Held by MOTOSUKA NAMINORI CLUB)
Around 80 people cleaned the beach led by surfers on that day.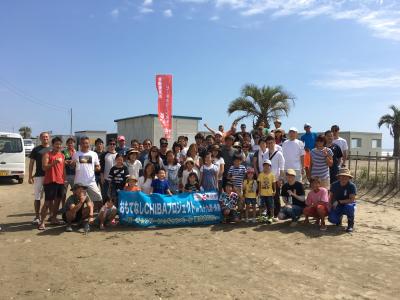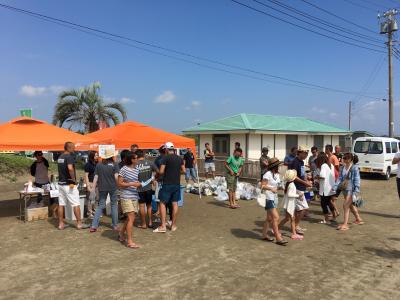 Visiting to the training place of Sri Lankan track and field athletes 【20th, Sep 2017】
Two track and field athletes visited Japan from Sri Lanka for training. Ms. R. M. Rumeshika Rathnayake (100m・200m) and Ms. W. K. L. A. Nimali (800m) trained at a training camp of Waseda University. (Tokorozawa City in Saitama pref.) The Mayor visited them and encouraged.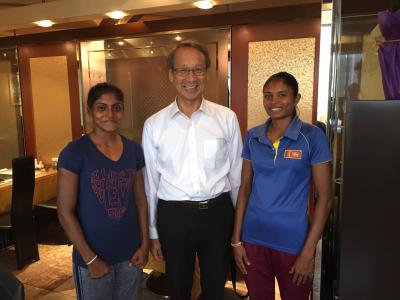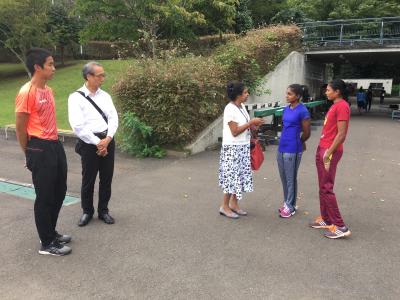 Mokuiku Caravan in Narita Airport 【11th to 12th, Nov 2017】
Mokuiku Caravan held in Narita Airport. Sammu City have a space to promote their activities until now between Sri Lanka.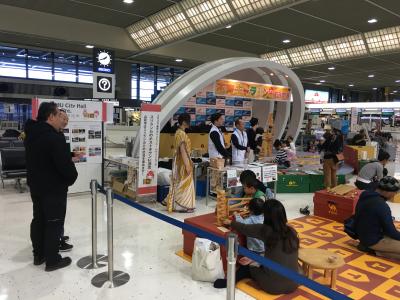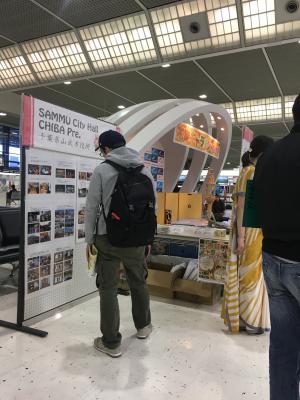 Industrial Festival 【23rd, Nov 2017】
Industrial Festival held at the square of Sambu no mori interchange center Araragi building. Sammu City set up a booth to distributed Sri Lankan tea free and promoted their activities until now between Sri Lanka.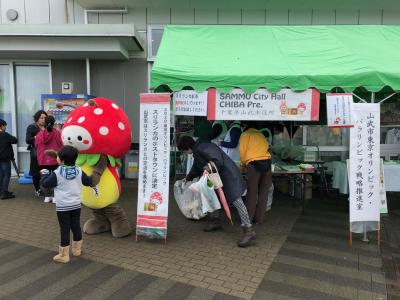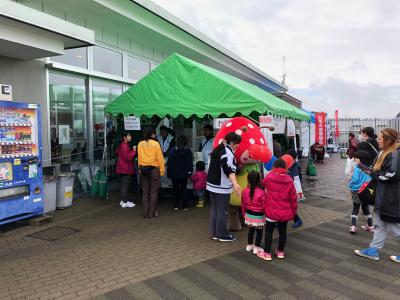 The meeting of the Host Town City and Minister of the Tokyo Olympic and Paralympic Games
【19th, Dec 2017】
Sammu City and other 4 Host Town city from Chiba Prefecture (Funabashi City, Tateyama City, Narita City, Asahi City) had a meeting with Mr. Suzuki, the Minister of the Tolyo Olympic and Paralympic Games at the international conference hall of Makuhari Messe.
Promotion for students from the view of local creation 【19th, Jan 2018】
Deputy Mayor gave a lecture for students about activities of Sammu City as a Host Town at Chiba University.
Host Town Summit 【25th, Feb 2018】
Host Town Summit held at Musashino University Ariake Campus. Sammu City attended it and presented about exchange program of youths between Sammu City and Sri Lanka to everyone. Mayor promoted their activities to participators from the whole country.
Change the number plates to the Tokyo Olympics and Paralympics special version 【6th, Mar 2018】
Ministry of Land, Infrastructure and Transport made special number plate for Tokyo Olympics and Paralympics. Sammu City change the number plates of 15 official cars to designed special version.
The S1 grand prix (the competition of sweets using strawberry) 【10th, Mar 2018】
The S1 grand prix held at the parking area of Hasunuma Seaside Park. Sammu City set up a booth to distribute Sri Lanka tea and promoted their activities until now between Sri Lanka and Sammu City.
Hon. Minister of Education of Sri Lanka visited Sammu City 【19th to 25th, Mar 2018】
Sri Lankan Education Minister Hon. Akila Viraj Kariyawasam came to Sammu City and inspected Naruto Kodomoen and Naruto elementary school, Naruto junior high school, Matsuo high school and others. And he had talk with students who went to Sri Lanka by Sammu exchange program of youths and members of Sammu Grobal Center.
Initiatives of another years
The main initiatives 2014
The main initiatives 2015
The main initiatives 2016
アンケート
山武市ホームページをより良いサイトにするために、皆さまのご意見・ご感想をお聞かせください。
なお、この欄からのご意見・ご感想には返信できませんのでご了承ください。